---
A VISIT TO OMAN
---
Oman is the second largest country on the Arabian Penninsula. It is located at the strategic mouth of the Arabian Gulf (Persian Gulf to those not from this area). This ancient Arab country has a rich cultural heritage as seafaring traders. It has made great strides in modernization in the last 29 years due to it's oil wealth and enlightened leadership. The landscape is mountainous and rugged. At the base of the mountains it is an oasis of green, repleat with flowers and friendly, prosperous people. Old forts dot the landscape on hilltops, forming an exotic backdrop for the modern cities below. The beaches are beautiful, the water clear and warm, the diving and snorkling excellent.
---
Click on Pictures to enlarge them.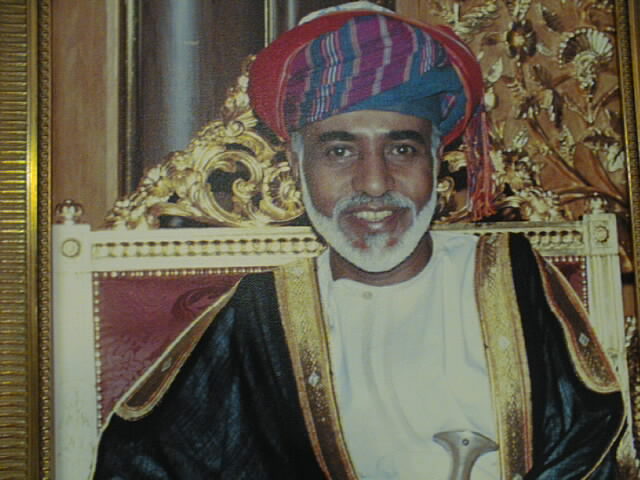 Sultan Qaboose, Ruler of Oman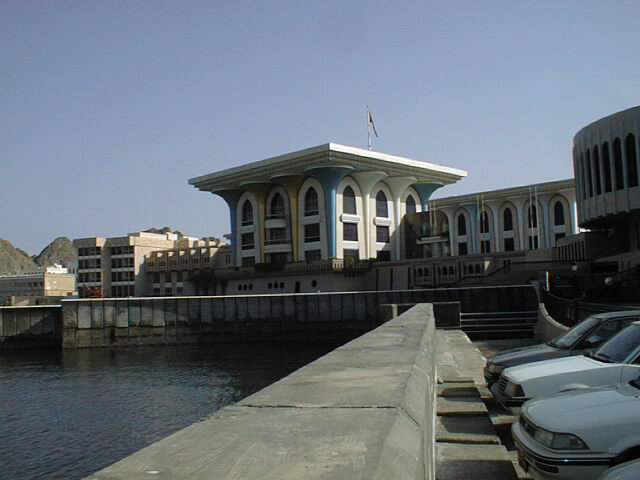 The Sultan's Palace in Old Muscat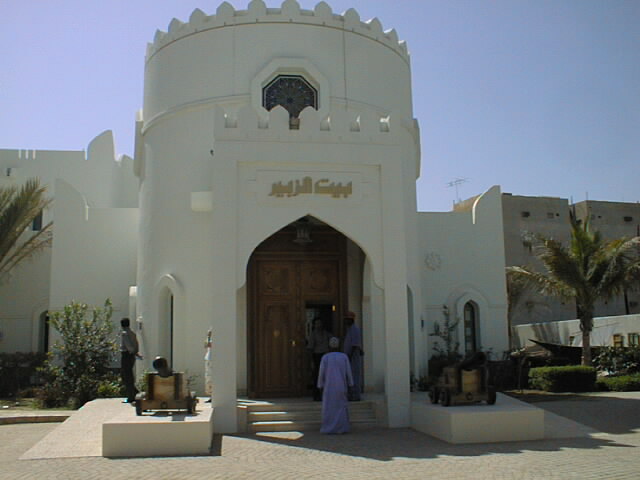 Restored Bait Al Zubair (House of Zubair)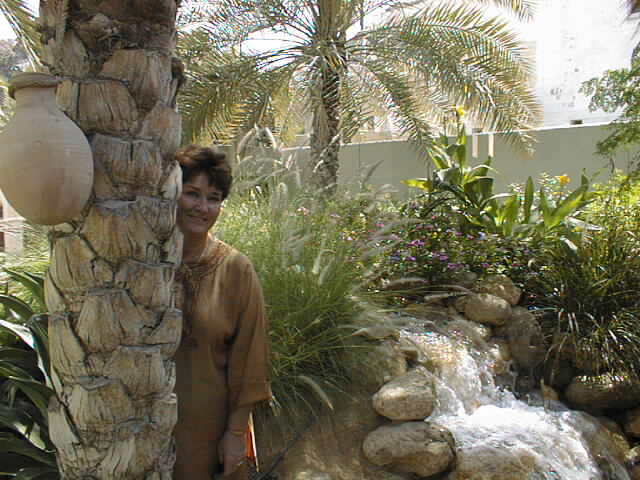 Fountain with beautiful woman in yard at
Bait Al Zubair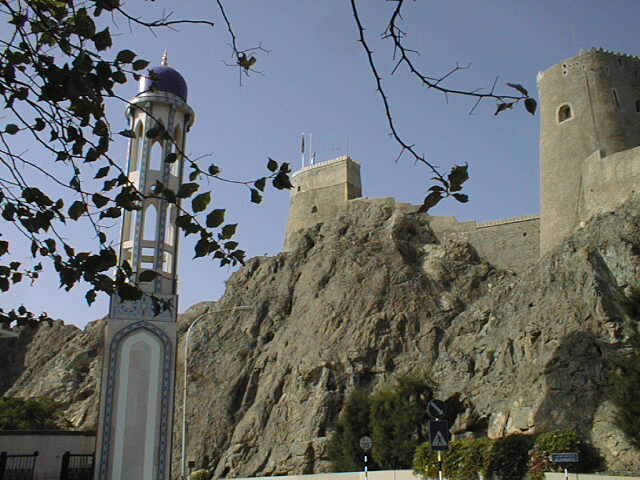 Fort overlooking the Palace in Old Muscat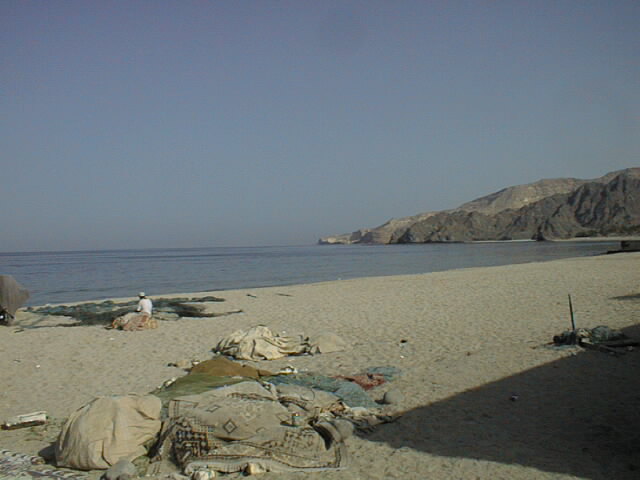 Fisherman mending nets on the beach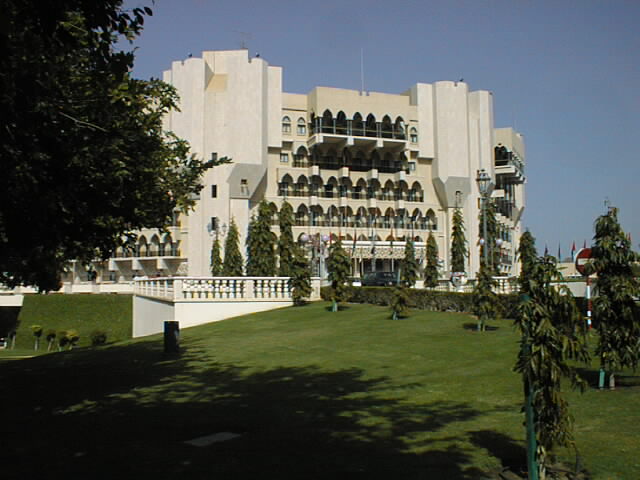 Al Bustan Palace Hotel, one of the world's top five hotels.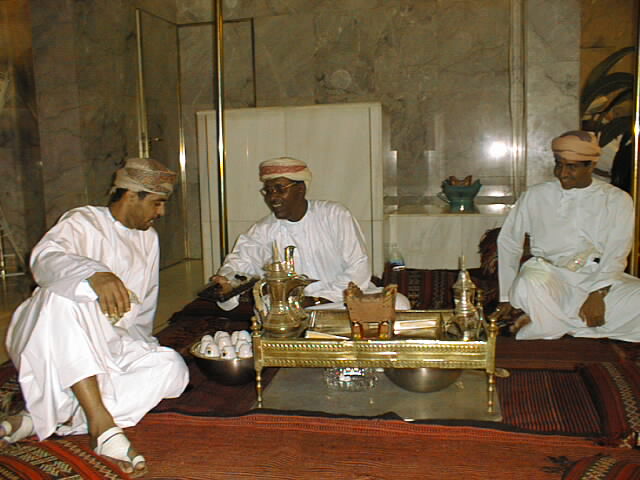 Hospitality in the lobby of Al Bustan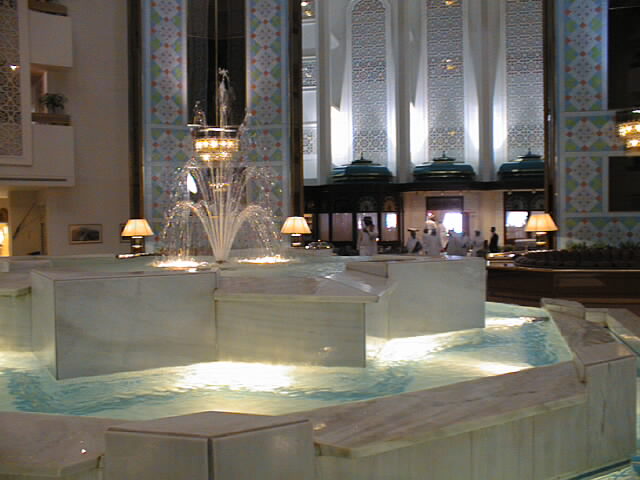 Grand lobby of the Al Bustan Palace Hotel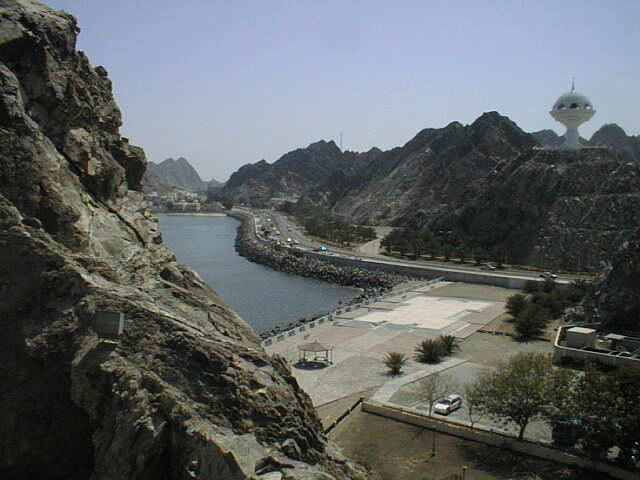 View from a fort at the edge of the harbor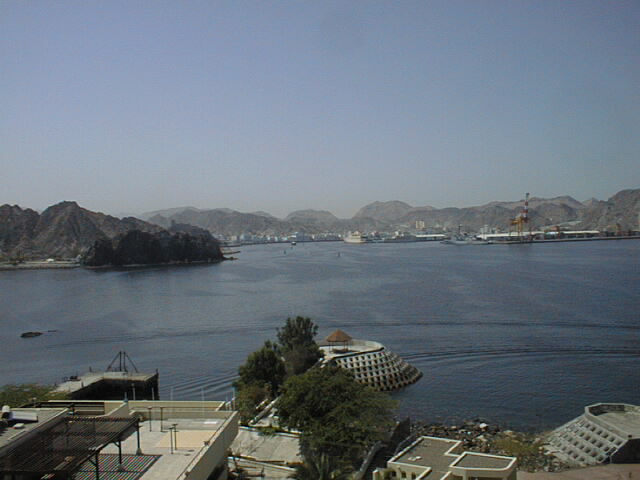 View of Mutrah harbor from the fort tower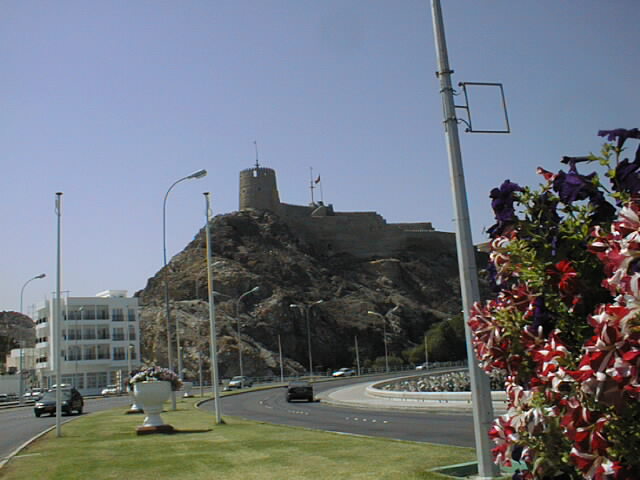 Rugged mountains, lush valley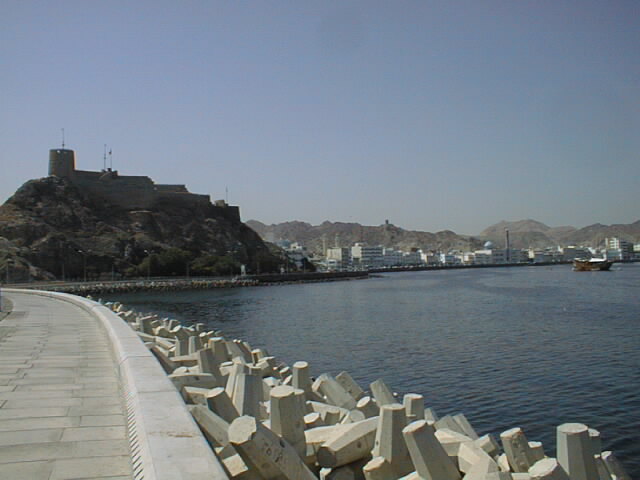 Another fort overlooking Mutrah harbor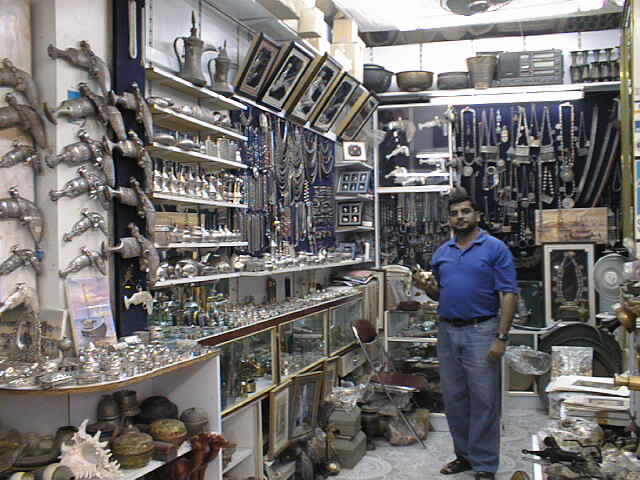 Typical curio shop in the Mutrah Souk
Note the Khanjar's (traditional knives)
on the left. People still wear them here.
The handles are often made of Rhino horn.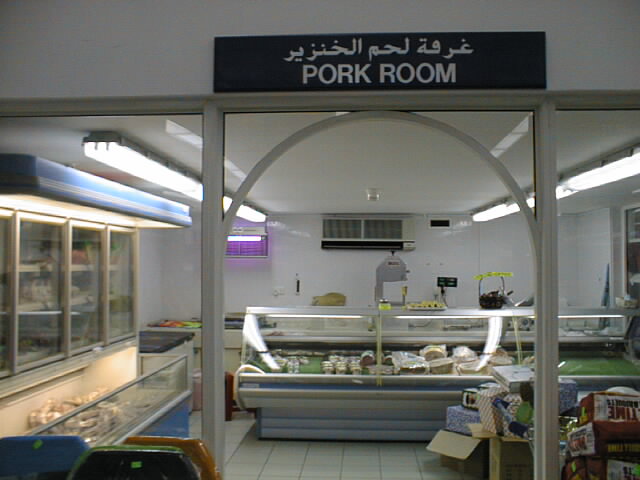 Oman is a tolerant society, allowing both
pork and alcohol for non-Muslims.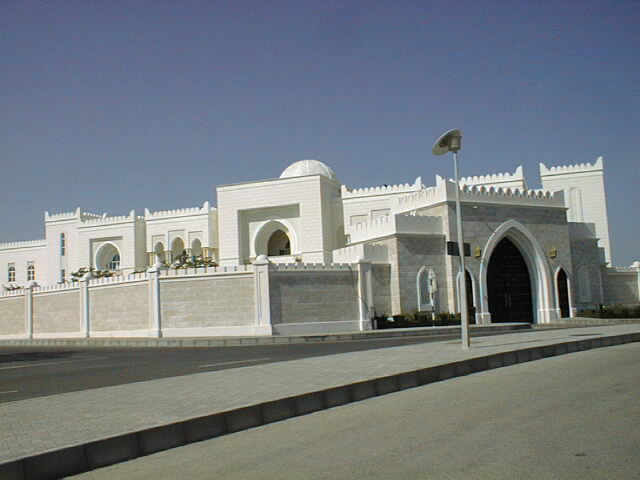 A mansion on a hill we noticed!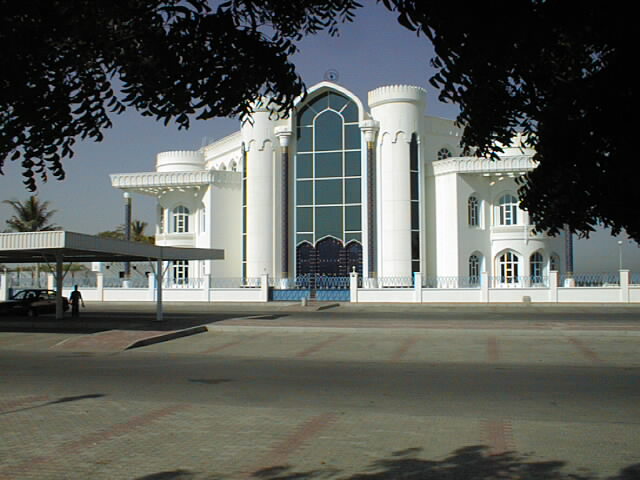 Another mansion not on a hill!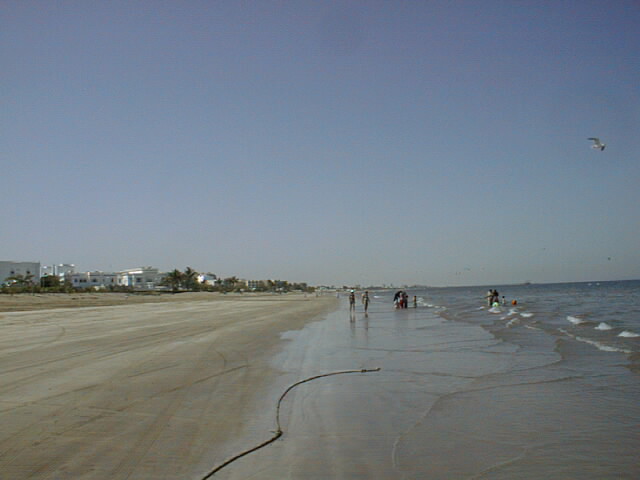 Beautiful, clean, public beaches!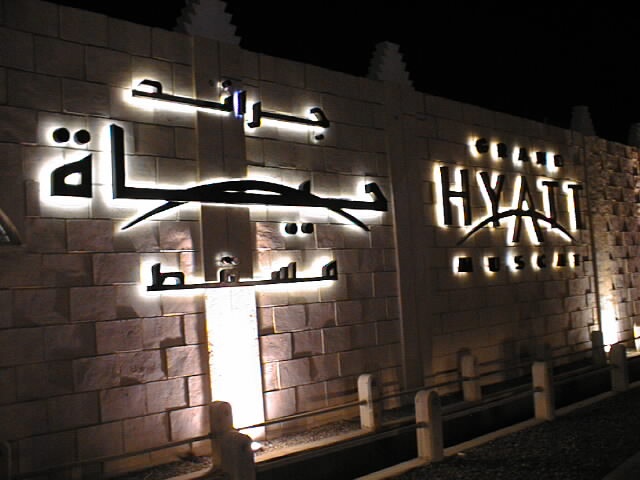 Our next door neighbor in Oman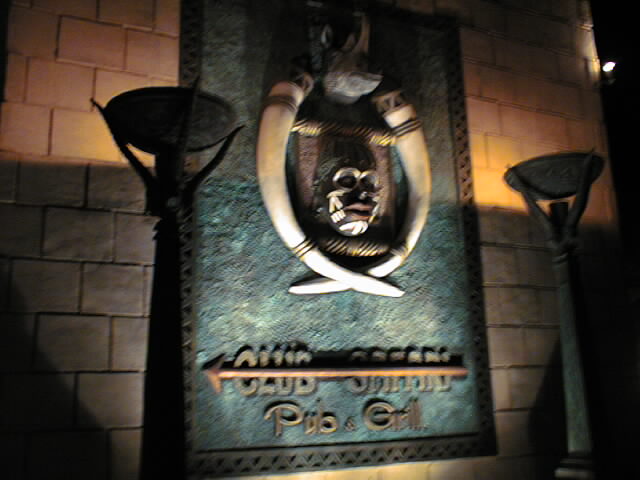 One of the fine dining places we visited at the Hyatt!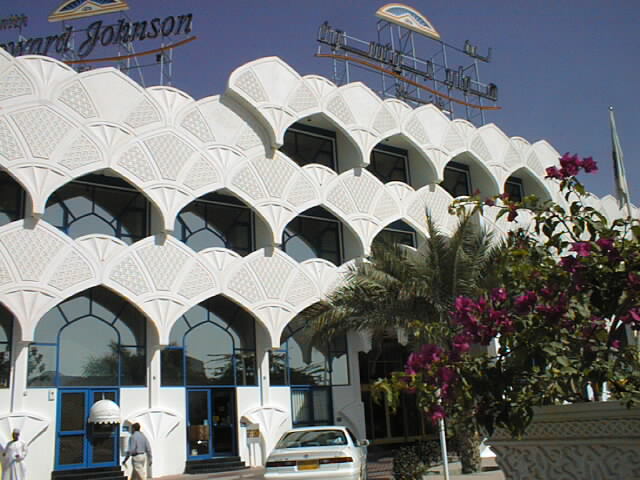 Our hotel in Oman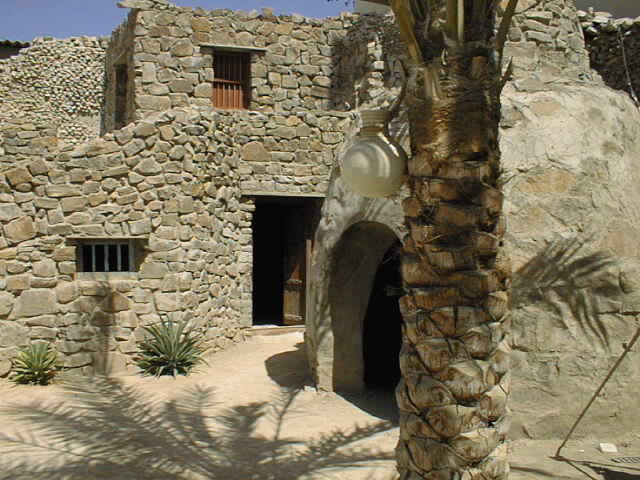 A reconstruction of old, pre-oil Oman



---