---
SINGAPORE
---
Singapore is an impressive modern city-state. It is clean, the people friendly and industrious. We stopped one day on the way to Australia and then spent three days there on the way back. It rains a lot there and is rather humid.

---
Click on pictures to enlarge them.

Singapore Skyline

Singapore Meridian Hotel.......Meridian Lobby

Singapore jewelry factory workers

Hindu Temple in Singapore

Singapore Airport Orchids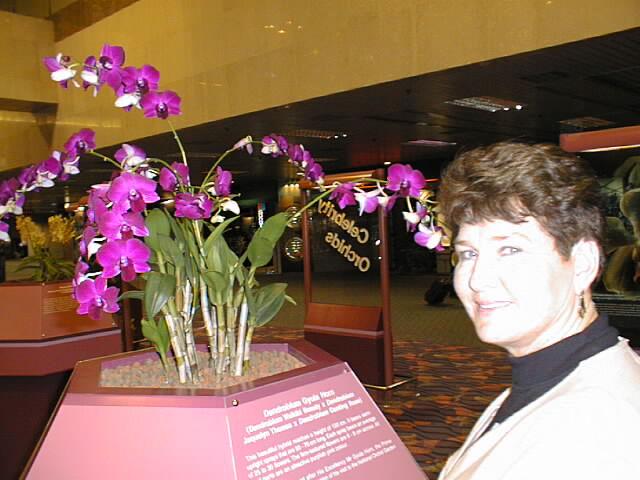 ---
Back to home page
Email us if you have questions. Our email is "kuwait at geodi.org". Note that I have not included the "@" because I then get lots of unsolicited spam. You must insert it if you email us. Also leave out the quotation marks.
---
---